Many people love Thailand. The food here is nice, and you can find food and beverages here almost twenty-four/seven. Thai people are known to be kind and live a relaxing lifestyle. Further, the cost of living in Thailand isn't very high and the medical service here isn't bad for foreignersw (Thailand is also known for its medical tourism!)
Knowing this, you may start to think to yourself, "This place is nice. I want to work in Thailand. I want to live here." For those who don't know where to start, ThaiPod101.com can help you find jobs in Thailand.
For foreigners, there are a few cities in Thailand where you can live comfortably: Bangkok, Phuket, Pattaya, Huahin, Chaingmai, and Khonkaen. These are places with good infrastructures, hospitals, schools, and more.
To work in Thailand, you need to understand either Thai or English for communication unless you have a special skill that companies in Thailand can't find elsewhere. Still, since you have to live in Thailand, it's absolutely better and easier for you if you know some Thai.
With this in mind, let's explore how to find a job in Thailand as a foreigner! We have information on various aspects of the process, from jobs types to the Thai resume.
Start with a bonus, and download the Business Words & Phrases PDF for FREE! (Logged-In Member Only)
Without further ado, here's our guide on how to find a job in Thailand.
Table of Contents
1. Recommended Jobs for Foreigners, Categorized by Type of Jobs
There's a lot of work in Thailand for foreigners. If you have no idea what you can do in Thailand, here are some recommendations.
1- Teaching Jobs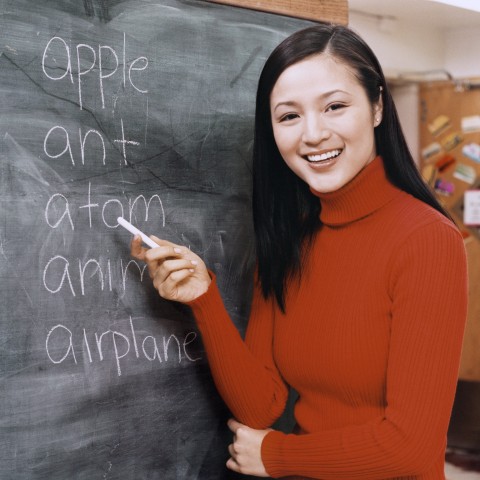 There are several jobs in Thailand for English-speaking foreigners, and one of the most popular is teaching English. Thai parents want their kids to be able to communicate in English, not to mention the fact that the trend of international schools and universities has reached its peak.
Nowadays, it's considered almost necessary to know even a 3rd language, such as Japanese, Chinese, and so on. Thus, there are plenty of job opportunities for both language teachers and non-language teachers. So if you have knowledge and love children, a teaching job may be right for you. Keep reading if you want to learn how to find a teaching job in Thailand!
Credentials
To be an English teacher, you need a TEFL certificate. Keep in mind that for English teaching jobs, working in Thailand as an American or European can be a great advantage.
For other language teachers, if you're native, you're very likely to be hired.
For non-language teachers, you need a degree related to the subject you teach. If you want to teach in universities, you need a lot of work experience related to the subject you want to teach, or a degree from a top university.

Language required
English and non-language teachers need to be able to communicate in English. However, if you also know Thai, it will be a lot easier to explain to your students. So learning Thai may not be a must but it is recommended.
Other language teachers don't have to communicate in English. Still, basic knowledge in Thai will help you explain to your students more easily. So we recommend that you learn Thai.

Visa and work permit
For professional jobs, most of the time, if a company agrees to hire you, they'll do the visa and work permit for you.

Tips: Finding jobs to teach English in Thailand isn't difficult. The reason is that there are several teaching job vacancies in Thailand, making this career path promising for foreigners. If you're wondering how to get a teaching job in Thailand, here are some websites you should visit:
Website of international school in Thailand
2- Professional Jobs
If you already have a degree or skill and want to work in Thailand, there are various jobs you can do. Still, you may not be able to participate in some occupations due to the laws in Thailand. You have to pass the test of Thai government, and most of these require that you know Thai language. However, there are still plenty of job offers in Thailand that require your skill and knowledge.
1. Medical occupation
To be able to perform medical practice in Thailand, you need a license from the Medical council of Thailand. In order to get a license, you have to pass the test, which requires you to know the Thai language which can be a big obstacle. But if medical care is your passion, tackling this obstacle will prove to be very rewarding as you live your life in Thailand as a doctor or nurse!
Credential: Medical degree
Language required: If you're a researcher, there's no need to know Thai. But if you have to do medical practice, you should know Thai so that you can communicate with co-workers and patients.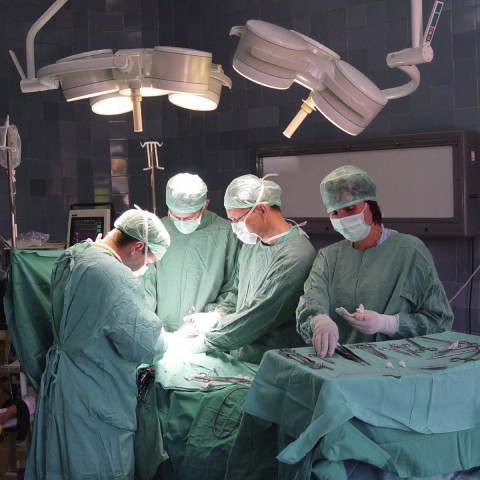 2. Engineer
According to the law, to work as an engineer in Thailand, you need to pass the test of Council of Engineers. Still, many foreign engineers can work in Thailand using the knowledge you learned as a consultant. There are plenty of jobs in BKK and other provinces that need engineering knowledge.
Credential: Engineering degree
Language required: You need to know English for sure. As for the Thai language, it depends on your job. If you're working at a factory or not in Bangkok, not all staffs understand English. Knowing Thai is your advantage and can make your work a lot easier.
3. Lawyer
Similar to becoming an engineer, in order to become a lawyer in Thailand, you need to pass the Test of Lawyer Council. But even before you pass this test, there are still work opportunities for you in Thailand. Many international law firms in Thailand are very happy to hire foreigners as consultants as long as they have knowledge in Law.
Credential: Law degree
Language required: If you're working in an international law firm, there's no need to understand Thai as most of your co-workers will understand English. Still, understanding some Thai will certainly help you with living in Thailand.
4. Diving Instructor
Diving may not be the most popular sport or activity in Thailand, but many people are still interested in it. So there is a need for diving instructors.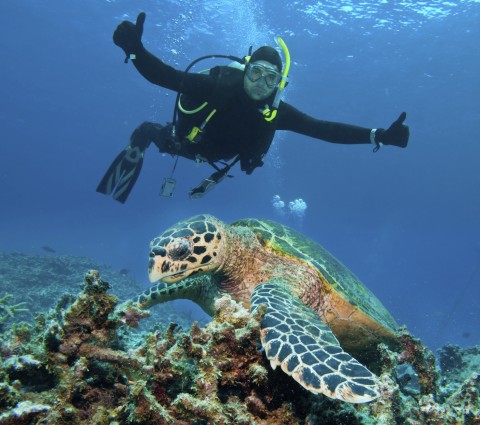 Credential: PADI-qualified
Language required: At bare minimum, you need to be able to communicate in English. However, not all Thai people understand English, so knowing Thai will help you a lot.
Visa and work permit: Most of the time, if a company agrees to hire you for a professional job, they'll do the visa and work permit for you.
3- Blue-collar Jobs
In Thailand, there are a lot of blue-collar jobs foreigners can do. These include:
Waiter
Maid
Nanny
Helper
Security guard
Nowadays, most Thai people prefer to work in factories rather than doing these jobs.
Credential: There's no credential required, but if workers have related skills and experience, this is a plus. Simply put, these are jobs in Thailand that you can do without a degree.
Language required: Most of these jobs require workers to be able to communicate in Thai. So if you want to pursue one of these jobs, you should be able to at least speak Thai. Being able to read and write in Thai is an extra advantage.
Visa and work permit: For blue collar jobs, workers have to do the visa and work permit by themselves.
4- Part-time Jobs
Part-time jobs may be an interesting endeavor for those who have too much free time. There are several part-time jobs that foreigners can do in Thailand. Here are some examples:
Writing articles is a nice part-time job if you like writing. You can do this at home and choose the topic of your interest. There's no cost and this can be a hobby as well. Most people get writing jobs through friends and networks.
Teaching others how to play a musical instrument is also a great part-time job. There are many foreigners whose kids are interested in music and need an English-speaking teacher. You can find music jobs like this on community websites such as Craigslist and Thailand Starter Kit.

If you're in the academic field, doing research is another part-time job you can do. In Thailand, professors in universities are required to do research, and sometimes they collaborate with foreign professors.
2. How to Find a Job in Thailand?
Now that you have an idea of what job/occupation you can do in Thailand, the next thing to do is actually start looking for jobs in Thailand. Whether it's a job in Bangkok for foreigners, jobs in Phuket for foreigners, filling in job vacancies in Thailand for foreigners/expats, Pattaya jobs for foreigners, or Thai jobs for foreigners, you can find them in the following channels.
1- Head-hunting Company
If the job you want is very specific and requires a special skill, it can be hard to find the right candidate. So many companies use the service of a head-hunting company. The most popular head-hunting companies in Thailand are listed below:
Adecco: This company has been operating in Thailand for almost thirty years. It's well-known for providing good consultancies to workers and finding good matches between companies and potential candidates.
PRTR: PRTR is a recruitment outsourcing company that's been operating in Thailand for twenty-eight years. This is another agency that's pretty famous in Thailand.
Robert Walters: This company is known among recruitment workers at an executive level. It's been operating in Thailand since 2008.
2- Website
If you don't want to use the services of a recruitment company, you can find work on your own. There are a few websites that you should visit if you want to find work in Thailand.
JobsDB: JobsDB Thailand is one of the biggest job portal websites in Thailand. If Thai people want to find a job, there's a high chance that they'll visit this website. You can filter through jobs using the location you want to live, such as finding work in Pattaya. Or you can find jobs using the industry you want to work in, such as hotel jobs in Thailand for foreigners or jobs vacancies in Bangkok hospitals. This website can guide you to many job vacancies in Bangkok for foreigners as well as other parts of the country.
Craigslist: Despite not being a job portal website, Craiglist is pretty famous among foreigners for job searching in Thailand. For those who just moved to Thailand, it's a great website with lots of good information you should know. For example, one of the categories you'll find involved finding expat jobs in Thailand. The name of the website may make you think there are only jobs in Bangkok, Thailand for foreigners, but you can find jobs in other provinces as well.
Thailand Starter Kit: Similar to Craigslist, Thailand Starter Kit is another website that offers good information, know-how, and experience for foreigners who live in Thailand. So you can use it to find jobs in Thailand for foreigners as well.
3- Network
Social networking is a very powerful tool nowadays. So it isn't surprising that in Thailand, career opportunities can be found using the following social networks:
LinkedIn: Once settled in Thailand, many foreigners have said that they got a job using LinkedIn. All you need to do to get started is create an accurate and clear profile.
Facebook: Another way to find a job is through the most popular social media in Thailand: Facebook. You can join a group of your interest or even a group for foreigners; sometimes, people will post job offerings there.
4- Printed Media
Despite the technology disruption, some printed media survives and many people still use it to find jobs. If you like reading, it's a good idea to look at these printed media:
Daco: For Japanese who are looking for jobs in Bangkok, this free magazine has a section for job searching. You can get this magazine at Max Value, in Japanese schools in Thailand, or at a Japanese restaurant.
Bangkok Post: The Bangkok Post is a famous newspaper for foreigners. And like other newspapers, there's a section for job opportunities in Bangkok, as well as other provinces, for foreigners.
3. Tips for Getting a Job in Thailand
The process of recruitment in Thailand isn't so different from other countries in the rest of the world. Essentially, you just need to send in a resume, take a test if you need to, and go through the interview process. Still, there are some details in the process which may be a bit different. So here are a few tips you can use if you want to work in Bangkok or other provinces in Thailand.
1- Tips on Writing a CV/Resume
If you've just graduated, it's important to put the name of your university and the faculty in which you graduated on your resume. Thai HR uses university names as a standard in selecting employees. Further, if you worked part-time or participated in interesting activities during your study, you can include this as well.
If you already have experience in work, you should focus on your work experience rather than your educational background.
Don't forget to highlight your skills or characteristics that are related to the position you applied for.
Don't put too much information on the resume. You should try to put everything on one page, maximum.
Your resume and CV should look formal if you're applying for professional work such as a consultancy job in a law firm or a teacher. Still, for some positions, you can be as creative as you want; this is especially true for professions such as a designer.
Keep in mind that the Thai resume really isn't that much different from resumes elsewhere!
2- Interview
Interviewing is the process that helps a company know more about you, and vice-versa. So you should prepare yourself well to create a good impression. On the interview day, you should arrive at the company a little bit earlier than the appointed time. And you should dress formal (no jeans, no shorts, no sandals) if you're applying for professional work. Greeting, introducing yourself, and saying thank you in Thai will especially impress HR staff. And these are the questions you're likely to be asked:
"Tell me about yourself" — แนะนำตัวเองหน่อยครับ/ค่ะ (náe-nam dtuua-eeng nàauy khráp/khà)
"Tell me your strengths and weaknesses" — บอกจุดแข็งและจุดอ่อนของคุณหน่อยครับ/ค่ะ (bàawk jùt khǎaeng láe jùt àawn khǎawng khun nàauy khráp/khà)
"Why do you think this is the right job for you?" — ทำไมคุณถึงคิดว่างานนี้เหมาะกับคุณ (tham-mai khun thǔeng khít wâa ngan níi màw gàp khun)
"Why should the company hire you?" — ทำไมบริษัทเราถึงควรจ้างคุณ (tham-mai baaw-rí-sàt rao thǔeng khuuan jâang khun)
"Why do you want to change your job?" — ทำไมคุณถึงเปลี่ยนงาน (tham-mai khun thǔeng phlìian ngaan)
You may also be asked about the company you're applying for, so you should have some information about the company prepared.
4. Why Should You Learn Thai if You Want to Work in Thailand?
It's better to know Thai if you want to work in Thailand. There are many reasons behind this fact. First, not all Thai people can speak English; knowing some Thai helps you to communicate with your co-workers, making it easier to work with Thai people. Also, if you know Thai, it's easier for you to make a good impression and relationship with these co-workers. However, it is true that some companies don't require you to know Thai, as everyone speaks English or some other language.
Still, if you work in Thailand, it means you live in Thailand and one way or another, you have to communicate with Thai people. Knowing some common Thai phrases makes it so much easier to order food, to buy things, to ask for help, to travel, and so on. To put it simply, it's easier and more convenient to live and work in Thailand if you know the Thai language.
5. Conclusion
In conclusion, it's not very difficult to find a job in Thailand as a foreigner if you prepare and know where to look. The process of recruitment is similar to that of other companies in other countries. If you have the right characteristics and qualifications, a company won't be hesitant to hire you.
Don't forget that knowing and understanding Thai is your advantage if you want to work in Thailand. So if you plan to work in Thailand, you should learn as much about Thai as you can, such as the Thai alphabet or Thai business language, in preparation. It'll make your life a lot easier as you work and live in Thailand. You can visit ThaiPod101.com to learn and practice your Thai for living and working in Thailand!