What is the best way to learn a new language quickly and effectively? Most people say that you have to be in a country or environment where people use that language in order to learn it yourself. But if moving to Thailand is not feasible, you have some other options: listening to Thai songs, watching movies or TV shows in Thai, finding a local Thai-speaking community… Still, with a limited budget and the pandemic going on, your options may be limited. This is why Thai-language podcasts might just be your new best friend when it comes to learning the language.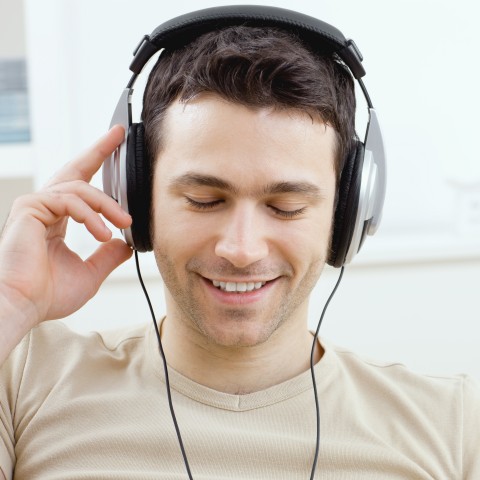 Learn Thai at ThaiPod101.com.
Table of Contents
1. Benefits of Learning Thai with Podcasts
As the internet is becoming more widely used, podcasts are increasing in popularity. There's a lot of content for you to listen to, and finding the right podcast and study methods can help you learn Thai while having fun. Listening to podcasts in Thai will provide you with a range of benefits.
1 – Immersion
Listening to Thai podcasts will allow you to hear people discussing various topics in Thai. In other words, you'll get to listen to Thai people talk without actually being in Thailand.  
2 – Getting Familiar with the Thai Language
If you listen to podcasts often, you'll subconsciously become more familiar with the Thai language in terms of pronunciation, grammar, and new vocabulary.
3 – Hearing Various Accents and Ways of Speaking 
While many Thai podcasts lack a clear curriculum, they do have one major advantage over traditional Thai classes: They allow you to hear a variety of accents and introduce you to different ways of speaking. In a classroom setting, teachers often use whichever accent is easiest to understand and don't speak too quickly. Listening to podcasts, on the other hand, will definitely give you an idea of how Thai people talk in real life.
4 – Various Topics of Interest
If you're attending a traditional Thai class, the topics you can learn about will be quite limited. But if your Thai is a bit more advanced, you'll be able to improve your Thai with podcasts while also learning about a variety of topics you might be interested in: history, news, tourism, and the list goes on. This will not only make your Thai learning more interesting, but it will also help you learn about Thai culture and lifestyle. 
5 – Convenience
You can listen to podcasts whenever it's most convenient for you, such as during breakfast or while driving. You won't need to have a special "study time," nor will you have to sit at a desk with your computer and textbooks. Rather, you can listen to Thai podcasts via mobile apps whenever and wherever you want.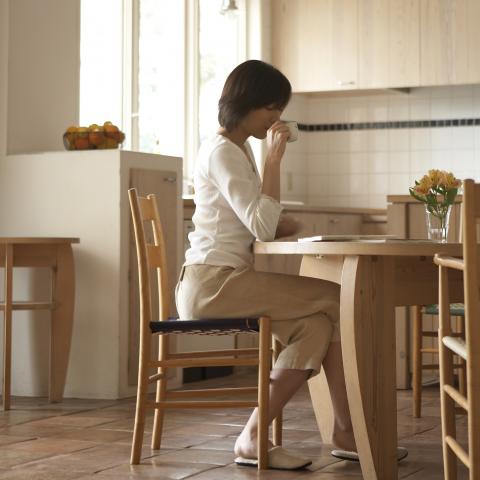 Listen to Thai podcasts during breakfast.
6 – Learning at Your Own Pace
You can learn at your own pace with Thai podcasts, as you can choose the podcasts that match your current level and repeat an episode as many times as you need to. If you're a beginner, you might want to start with a podcast that covers a simple topic or that uses both Thai and English. If you're an intermediate or advanced learner, you'll have more flexibility to choose the podcasts that catch your interest. 
7 – Free
Best of all, the majority of Thai-language podcasts are available for free! 
2. The Best Thai Podcasts for Learners
In this section, we'll give you recommendations for the top podcasts in Thailand. We have included podcasts in a variety of categories, so you're sure to find one that matches your interests and goals. 
Theme: Teaching Podcast
Level: Beginner – Advanced
If you aim to learn Thai through a podcast, ThaiPod101.com is your best option. Our Thai learning podcast is made specifically for teaching foreigners Thai, and our content ranges in difficulty from absolute beginner to advanced. Our Thai learners have access to daily podcast episodes, audio lessons, video lessons, a Thai word of the day, and more. And with a premium account, your Thai learning will be even more exciting and effective.  
2 – คำนี้ดี
Theme: English Vocabulary Teaching Podcast
Level: Intermediate – Advanced
คำนี้ดี (kham-níi-dii) is updated every weekday, and episodes are about 20-30 minutes long. This podcast is actually geared toward native Thai speakers who want to learn English, with each episode covering new English vocabulary. While this is not a Thai teaching podcast, you can still take advantage of it to learn the Thai language. Each English vocabulary word will be explained in detail, from its meaning to its nuanced differences from words with a similar meaning. You'll get to hear about various topics and learn a lot of new Thai words, making this an excellent Thai podcast for intermediate and advanced Thai learners. 
Theme: History
Level: Intermediate – Advanced
If you love a good story and are interested in history, you shouldn't miss this podcast at any cost! This Thai history podcast will tell you fascinating stories from around the world, covering topics such as "why Hitler lost WWII" and "the origin of the Italian mafia." Each episode is eight minutes long (as implied by the name), and the podcast is updated every Tuesday and Thursday.
Theme: Business
Level: Intermediate – Advanced
Rawit Hanusaha is the CEO of SRICHAND, a Thai cosmetic brand. He is known for his success in rebranding and modernizing SRICHAND. Needless to say, his viewpoints on business, marketing, management, and inspiration are very interesting. There is a lot of content uploaded every day, so you have to stay tuned! 
5 – Morning Call by Creative Talk
Theme: Work Experiences
Level: Intermediate – Advanced
Despite not being updated in a while, this podcast consists of many stories about experiences in the workplace. Each episode is around 12-20 minutes long, and each one covers an interesting topic such as Murphy's Law, the meaning of "obstacle," turning weakness into strength, etc. 
6 – ความสุขโดยสังเกต
Theme: Lifestyle
Level: Intermediate – Advanced
One of the most famous writers in Thailand is นิ้วกลม (níu-glom), who wrote a book titled ความสุขโดยสังเกต (khwaam-sùk-dooi-sǎng-gèet). This book is all about happiness in daily life, and it inspired this popular Thai podcast about how "everyone wants to be happy." Let's open our minds and observe together what makes us happy!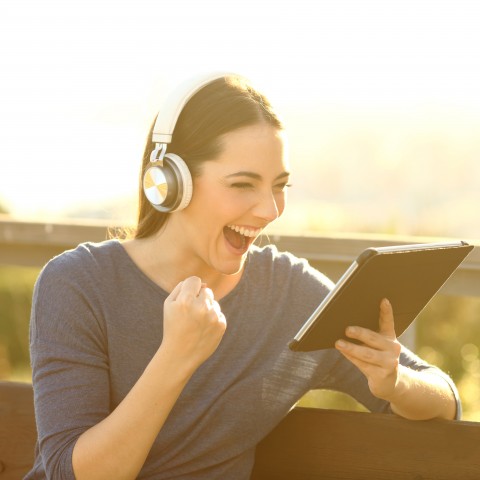 Find out what makes us happy.
Theme: Psychology
Level: Intermediate – Advanced
Nowadays, people are becoming more aware of psychological issues. In this engaging Thai podcast, you can learn about certain human behaviors in daily life and decide whether your own behaviors are normal or require help from a specialist. This podcast is updated every Tuesday and Friday, and each episode is around 30 minutes long.
8 – แปดบรรทัดครึ่ง
Theme: Business
Level: Intermediate – Advanced
แปดบรรทัดครึ่ง (bpàaet-ban-thát-khrûeng) means "eight and a half lines." Kaweewut Temphuwapat is the host of this podcast, and he is known as the leader of the "Design Thinking" concept in Thailand. He shares stories about innovation, management, and marketing, as well as inspiration from all around the world. Those who are currently working will find his story very interesting and helpful. You can tune in every day for a new episode! 
9 – English at Work
Theme: English Teaching Podcast
Level: Intermediate – Advanced
This is another podcast geared toward Thai speakers who want to learn English, and it focuses on English for the workplace. If Thai people can learn English from this podcast, there's no reason why you can't learn Thai from it, right? You'll get to learn new vocabulary and idioms that will help you a bunch when searching for a job in Thailand.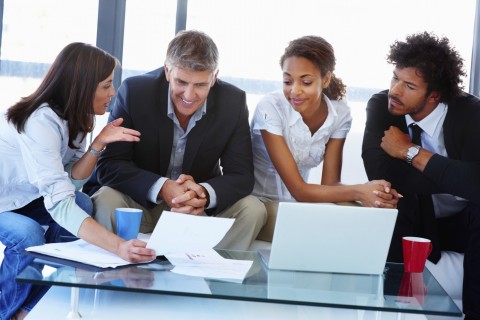 Learn Thai for the workplace.
Theme: English Teaching Podcast
Level: Intermediate – Advanced
Even more advanced learners can struggle when it comes to understanding the news. This is because the vocabulary used on the news tends to differ from what's used in daily life. The Thai news podcast WHAT ศัพท์ (wáawt-sàp) is geared toward Thai speakers learning English, but you'll still be able to pick up new vocabulary and idioms as a Thai learner! A new upload is available every Tuesday. 
3. Tips to Help You Learn Thai Effectively with Podcasts
Learning Thai with podcasts is convenient, but it may not be that easy. To help you start off strong, we'll give you some tips on how to learn Thai more effectively with podcasts. 
1 – Find a podcast that interests you. 
When you're learning any language, being exposed to it often is essential as it helps you pick up the language more quickly. Listening to podcasts is one of the best ways for foreigners to expose themselves to the Thai language. Still, listening to something you're not interested in can quickly bore you and make it harder to keep the habit going. It's important to find a podcast with content that you're interested in.
2 – List the new words and phrases you learn.
Most of the podcasts on our list were not made with Thai learners in mind. In order to efficiently learn Thai through those podcasts, you'll need to help yourself a little. When you listen to a podcast and hear new words or phrases, you should make a list and practice using them in original sentences. And for those of you who have a Premium PLUS membership with ThaiPod101.com, you can send your sentences to your teacher for feedback! 
3 – Practice your pronunciation.
Thai tones and pronunciation are not easy. To improve your speaking skills and become more familiar with Thai accents, it's a good idea to repeat after the host. Despite not fully understanding what the host said, you'll still get to practice the pronunciation and tones.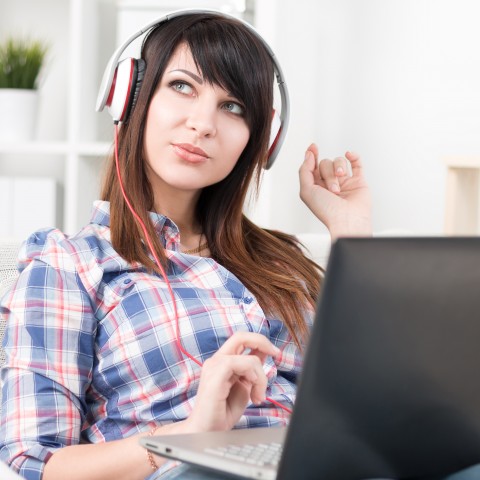 Listen and repeat.
4 – Listen to podcasts often.
Consistency is one of the keys to success in language learning. It takes time to learn any language, and if you can't visit Thailand, listening to podcasts often will be of tremendous help. As a beginner, you may not fully understand everything. But the more you listen, the more familiar you'll become with the Thai language. As a result, your Thai skills (especially in listening and speaking) will improve over time.
5 – Ask your teacher if you have any questions.
As you're still learning Thai, it's natural that you won't understand everything you hear in podcasts. For example, you may not understand why the hosts are using a certain ending particle. To make your Thai learning with podcasts even more effective, list any questions you have and ask your Thai teacher in the MyTeacher Messenger on ThaiPod101.com.  
4. Conclusion
We hope you now have a good idea of what Thai podcasts are available to you and which ones you'd like to listen to. If you've already been listening to podcasts in Thai, please let us know your favorites in the comments below! 
While Thai podcasts are a great way to learn Thai, you should only use them as a supplement to a more structured approach. Don't forget to visit ThaiPod101.com, create your free lifetime account, and check out our curated lesson pathways! Below is just a sample of what we have to offer. 
Happy learning!