If you're like most aspiring language learners, you've probably asked this all-too-common question at some point: How long does it take to learn Thai? 
Thai is not an easy language to learn, especially for a native English speaker. You'll have to learn a whole new reading and writing system, study a new set of grammar rules, and—most difficult of all—get the hang of Thai pronunciation. Fortunately, the grammar part is pretty simple as there's no verb conjugation to worry about (tense, mood, and gender play no role here).  
Taking the language's difficulty into consideration, what kind of time commitment should you expect? 
In this article, we'll take a look at the three different levels of Thai fluency: beginner, intermediate, and advanced. For each level, we will provide a list of abilities the learner should have at that stage (based on the CU-TFL test for non-native speakers). In addition, we'll talk about the different factors that can influence your progress and give you tips on how to learn the Thai language faster. 
Let's go!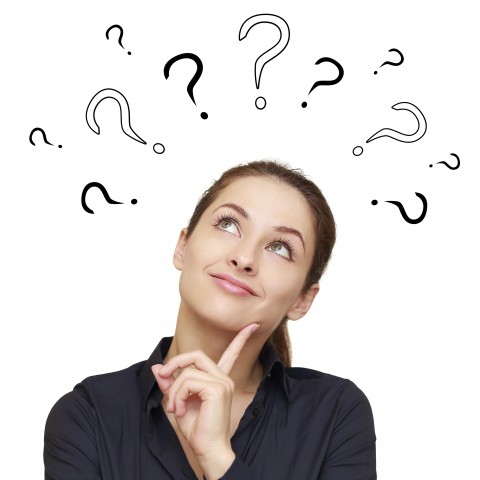 Table of Contents
1. Factors That Affect Your Thai Language Learning
Before we get ahead of ourselves, you should know that there's no concrete answer regarding how long it takes to learn Thai. There are many factors that can affect your Thai learning progress:
Where you live.

If you live in Thailand or visit the country often, you'll naturally become more familiar with the Thai language. This frequent exposure will help you pick up basic words and phrases, and get you acquainted with Thai pronunciation.
Whether you have Thai people in your life.

One of the best ways to gain Thai speaking skills is to practice with native speakers. If you have family members, friends, or colleagues who are Thai, you can pick up the language much more quickly!
Your reasons for learning the language.

Why are you learning Thai? If you chose to learn Thai for personal reasons, such as interest in the culture or a loved one who speaks the language, you're more likely to learn it well!
Your opportunities to use Thai.

The more you use the language, the better your language skills will become. By practicing what you learn, you're allowing yourself to internalize the information and concepts—the ultimate key to success!
Your learning ability.

Is langu1age learning your specialty, or are you better at math and science? Are you a fast learner in general? How's your memory? Your learning experience and abilities have a massive effect on how long it will take you to learn Thai.
Your learning resources and methods.

Who's teaching you Thai? What materials are you using? Having good Thai learning resources for your studies is like having a good car for driving: It will help you get to your destination faster and with fewer issues.
To put it simply: If you're in a good environment for learning Thai, you can learn it faster.
2. How Long Does it Take to Achieve Beginner Level?
So, how long does it take to learn basic Thai? 
It should take around 500 hours (20 weeks if you study 25 hours a week).  
Thai Skills Needed for Beginner Level
In order to reach the beginner level, there are a few skills you'll need to master. 
Reading: 
Memorize all characters of the Thai script. 
Memorize the vocabulary used in daily life.
Understand basic phrases and sentences. 
Read and understand signs written in basic language.
Understand basic written orders and instructions.
Understand vocabulary associated with the characteristics of objects, people, and places.
Listening: 
Understand short, simple sentences.
Understand the phrases used in day-to-day conversations.
Memorize key phrases used during social interactions.
Speaking: 
Use simple words and sentence structures to make basic conversation. 
Communicate effectively in daily life.
Writing: 
Write simple words, phrases, or sentences used in daily life.
You tend to use the same simple sentence structures over and over again.
You will probably make a lot of spelling and spacing mistakes.  
Learning Tips for Beginners
500 hours is a long time! But luckily for you, we're here with some tips on how to learn basic Thai more effectively. 
Memorize all 44 consonants and 21 vowels early on.
Instead of learning with romanization, you should learn all of the Thai characters right from the start. Doing so will make Thai pronunciation easier for you to master. A great way to really internalize them is to listen to and repeat after the alphabet songs Thai children listen to.
Practice the five tones.

The hardest part of learning Thai is the pronunciation, especially when it comes to the tones. In Thai, the consonant and vowel sounds combine with one of five tones in order to form different words. Practicing these five tones early on will help you become familiar with them from the start, and help you make faster progress later on!
Memorize the most important vocabulary used in daily life.

Beginner-level students should be able to make and understand day-to-day conversations, so it's very important to remember key vocabulary. Using flashcards and trying to remember words and phrases based on category is a great idea at this point.
Listen to Thai songs.

Listening to Thai songs is a great way to become familiar with the pronunciation, even if you can't understand the lyrics. This is an enjoyable study method that you can do at the same time as other activities: during your morning routine, on the way to work, while exercising, etc. It won't take long for you to find yourself pleasantly surprised at how much vocabulary you've picked up through songs!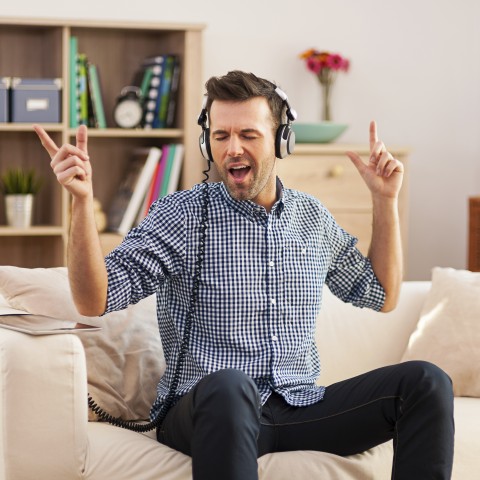 Watch educational kids' shows or cartoons.

Even Thai children pick up the language through educational shows and cartoons, which makes this a wonderful learning resource for non-native beginners.
Read kids' tales or stories.

Stories for children are often written using simple language, which makes them good for both reading and pronunciation practice.
How ThaiPod101 Can Help
ThaiPod101.com is the best place to learn Thai online. In addition to our recommended lesson pathways for beginners, we have plenty of fun and effective resources you can take advantage of from Day One! 
Our Thai Alphabet Video

If you've just started learning Thai, we recommend beginning with our Thai alphabet video. As mentioned earlier, learning the Thai alphabet should be your first priority as this will speed up your progress and make your continued studies easier. We have a few lessons and articles on our website covering this topic, but many new students benefit from visual and auditory learning. Click the link above to visit our Thai alphabet video on YouTube!
ThaiPod101 YouTube Channel

Speaking of YouTube, have you been to our channel? We provide fun, engaging content on a range of topics, from vocabulary and pronunciation to culture!
Flashcards

Wondering how to learn Thai vocabulary effectively? Use the spaced repetition flashcards on our website to memorize new words and phrases via a proven method!
Painless Thai Grammar

Our Painless Thai Grammar lesson is the perfect place to get some useful tips on how to learn the more difficult grammar concepts. However, we also have tons of other lessons on various Thai grammar points! You may find it useful to write three original sentences after each lesson, applying the concept(s) you just learned; this will help you ensure you understood the lesson correctly.
Introduction to Thai Writing

If you aren't sure how to learn Thai writing, we recommend visiting our Introduction to Thai Writing page. Here, you'll find all of the information you need to know as a beginner. Learning to write in Thai will be even easier with the help of a native speaker, so you may want to upgrade to Premium PLUS and utilize our MyTeacher service. This way, you can practice writing sentences and then send them to your personal teacher for feedback!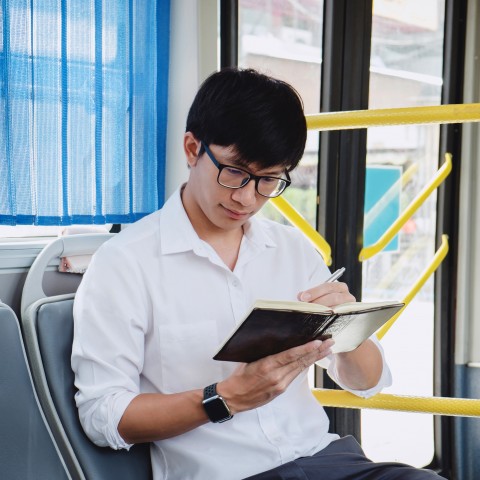 Ultimate Thai Pronunciation Guide

Another page you should visit is our Ultimate Thai Pronunciation Guide. This lesson will provide you with all of the basics you need to know, so you can get a good headstart on your learning. It will be hard to get the pronunciation and tones correct by yourself, so you should record yourself speaking and send the audio to your teacher for feedback.
3. How Long Does it Take to Achieve Intermediate Level?
How long does it take to learn intermediate-level Thai? It should take around 1,100 hours (44 weeks if you study 25 hours a week). Following is a breakdown of what you should know… 
Thai Skills Needed for Intermediate Level
To complete the intermediate level, here are the Thai language skills you need to have. 
Reading:
Understand short essays or stories on topics that interest you (or that you're specialized in) with long and complicated sentences.   
Identify the main idea of an essay or story. 
Understand the context of a sentence.
Listening:  
Understand stories when spoken in a clear fashion at normal speed.
You might still be unable to understand long and complicated stories.
Speaking: 
Use both formal and informal language when speaking, and offer opinions on topics that are familiar to you.
Communicate with Thai people on less-familiar topics (though you might struggle) and use some non-verbal language.
Writing:  
Write essays with a good flow in terms of time, ideas, and logic.
Use conjunctions in essays and other texts.
Describe, explain, and give information via writing.
You might still make some mistakes in spelling, spacing, and word choice.
Learning Tips for Intermediate-Level Students
Reaching this level is a huge time commitment, but we have a few tips on how to learn Thai more quickly. 
Read short stories or essays on topics that interest you.

To write well, you should start by reading so you become more familiar with sentence structure and how to use conjunctions. By reading stories or essays that match your interests, you'll make the process more enjoyable and might be able to memorize even more vocabulary.
Translate short stories or essays.

This will allow you to pick up more useful vocabulary and become familiar with things like conjunctions and essay structures. As with the tip above, you should make sure to pick short stories or essays on topics that fascinate you. For example, if you like cooking, try translating your special recipe into Thai.
Watch Thai TV shows, movies, or dramas.

Watching Thai TV shows, movies, or dramas is a great way to practice listening and become more familiar with how Thai people speak in various situations.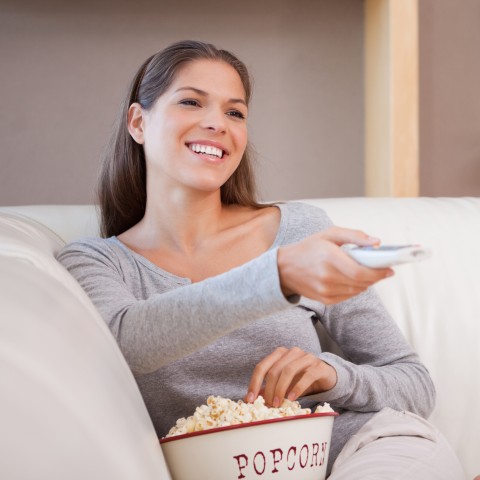 How ThaiPod101 Can Help 
ThaiPod101.com has plenty of useful resources for intermediate learners, too! Here are just a few recommended pages and tools for you. 
5 Tips to Reach Intermediate Level 

If you're feeling stuck at the beginner stage, listen to these five tips from Alisha on how to finally move forward to the intermediate level.
Intermediate-Level YouTube Videos

Of course, our YouTube channel features plenty of fun and educational videos designed for intermediate-level learners. Check it out!
4. How Long Does it Take to Achieve Advanced Level?
To become completely fluent in Thai, you'll need to put in a whopping 2,500 hours (100 weeks if you study 25 hours a week). Here's everything you should know about reaching the advanced level. 
Thai Skills Needed for Advanced Level
Reading:
Understand both academic and non-academic texts on a variety of topics, featuring both complex and simple sentences. 
Know and be able to use Thai idioms, proverbs, and other sayings that aren't used much in daily life.
Listening: 
Understand both academic and non-academic stories, even when the speaker talks quickly. 
Understand the tone of the speaker and the cultural/societal context within the story. 
Speaking: 
Use formal/informal language as required by the situation. 
Communicate well on a variety of topics. 
Give explanations and opinions, influence and persuade others, and make compromises. 
Use all Thai vocabulary and grammar correctly, including slang, idioms, and proverbs.
Have a good understanding of Thai culture and apply this to your speech. 
Writing:
Write essays on various topics.
Explain, discuss, share opinions, and do creative writing.
Use suitable words and sentence structures, as well as idioms, proverbs, and other Thai sayings.
Write essays with good flow in terms of time, ideas, and logic, with a solid conclusion at the end.
Learning Tips for Advanced Students
Read and summarize academic essays.

You likely have no problem with non-academic topics at this point, so you should focus on the academic part. By reading and summarizing essays written in Thai, you can learn new words and structures and practice writing.
Watch or listen to Thai news.

Listening to something more formal like the news will help you become familiar with academic vocabulary that's less common in daily life.
Watch Thai TV shows, movies, or dramas in various genres.

Watching Thai movies and shows is a great way to practice your listening and become more familiar with Thai culture. It will also expose you to various Thai accents, and give you a better idea of how idioms and proverbs are used in different contexts.
Debate on various topics.

Try debating with your Thai friends on various topics. This will help you practice explaining concepts, giving your opinions, influencing others, persuading your audience, and making compromises.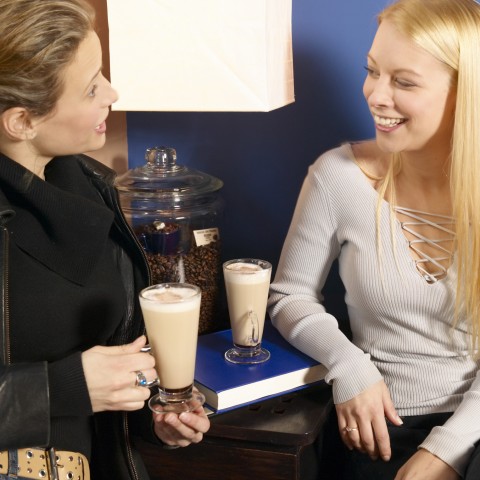 How ThaiPod101 Can Help
Conversation Starters for Advanced Listeners

Knowing how to start and hold conversations is a crucial skill for advanced-level learners. In our Conversation Starters for Advanced Learners series, you can listen to various Thai-related stories to improve your listening and speaking skills.
Must-Know Thai Slang Words & Phrases

Knowing how to use slang, idioms, and proverbs is a major step forward. In our Must-Know Thai Slang Words & Phrases series, you'll be able to learn phrases you wouldn't find in a textbook—from sayings about personalities and electronics, to words you can use to sound cuter!
Advanced-Level YouTube Videos

Finally, our YouTube channel has plenty of videos geared toward advanced-level learners. Pick up more complex phrases and sentences, dive deeper into various grammar concepts, discover more about Thai culture, and have fun the entire time!
Conclusion
By this point, we're sure that you have a better idea of how long it takes to learn Thai. What are your thoughts on the topic? If you've already started learning Thai, please comment below to let your fellow language learners know how long it took you to get where you are!
Since you're reading this article, you're surely interested in the Thai language and/or culture. ThaiPod101.com has an array of fun but practical lessons and materials you're sure to enjoy going through! Create your free lifetime account today to get the most out of your time studying with us, and see your progress soar.