The Chinese New Year celebration in Thailand is an important day for the ไทยเชื้อสายจีน (thai-chúuea-săai-jiin), or "Thai-Chinese," population. Thailand during the Chinese New Year may put one in mind of Christmastime in many Western cultures with all of its colorful festivities, warm family time, and gift-giving.
In this article, you'll learn all about this traditional holiday, how the Thai-Chinese celebrate it, and more facts about the Thai-Chinese population in Thailand.
At ThaiPod101.com, it's our aim to ensure that every aspect of your language-learning journey is both fun and informative—starting with this article!
Ready? Let's get started.
1. What is the Chinese New Year?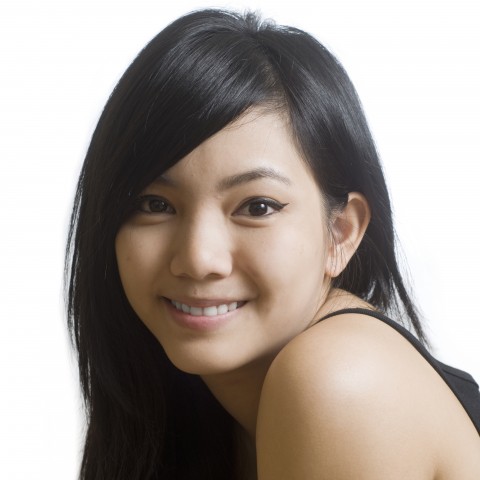 Trut Chin is the traditional Chinese New Year in China and for Chinese communities around the world. It's the first day of the Chinese lunar month, which is regarded as the beginning of the spring season. Trut Chin was brought into Thailand in the late Ayutthaya Period, and it has been continuously celebrated since then.
Thailand is known for having a large ethnic Chinese population, meaning that there are plenty of Chinese New Year celebrations in the most Chinese-dense cities. However, Thailand doesn't recognize the Chinese New Year as a public holiday.
The Chinese New Year celebration in Thailand is divided into three days, each with a specific agenda. The main focus of this holiday is to get rid of bad luck and invite good luck into the New Year. There's also an emphasis on respecting one's elders and ancestors.
2. Dates for the Chinese New Year Festival in Thailand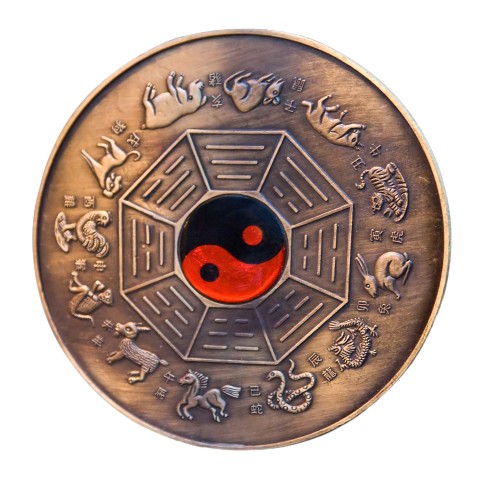 Because the date of Chinese Lunar New Year's Day in Thailand is based on the lunar calendar, the date of this holiday varies from year to year on the Gregorian calendar. For your convenience, here's a list of this holiday's date for the next ten years.
2020: January 25
2021: February 12
2022: February 1
2023: January 22
2024: February 10
2025: January 29
2026: February 17
2027: February 6
2028: January 26
2029: February 13
Do you know what the twelve Chinese zodiac signs are? Check out this list to learn how to say them in Thai!
3. Traditions & Celebrations for Chinese New Year
To celebrate Chinese New Year, Thailand divides the holiday into three different days. About one week before the Chinese New Year, Chinese-Thai people take the opportunity to clean up their houses. They believe that this act will help drive away bad spirits from households in order to start the New Year with goodness and purity. Doors and windows are decorated with red ornaments and red paper with characters written on them representing Longevity, Wealth, and Prosperous Life.
Pay Day, Worship Day & Travel Day
The first day of Chinese New Year's celebrations is called "Pay Day." Two days prior to Chinese New Year is when Chinese-Thai people go out to buy fresh food, snacks, and fruits to prepare for the holiday. Over this period, the Yaowarat market, where most Chinese-Thai people in Thailand live, is busy all day long. Moreover, Chinese companies in Thailand take this opportunity to give "red envelopes," or แต๊ะเอีย (dtáe-iia), to their employees on this day.
On the second day (Worship Day) of the Chinese New Year festival, Thailand celebrates what is considered the last day of the year by Chinese people. On this day, Chinese-Thais wake up early to cook food, or อาหาร (aa-hăan). When they finish, they bring this food, along with other snacks and fruits, to worship ancestors and deities. In Thailand, Chinese New Year food often includes ขนมเข่ง (khà-nǒm-khèng), or "nian gao," which is also called Chinese New Year's cake.
Afterward, they will burn silver and gold paper, or กระดาษ (grà-dàat), in order to wish for a windfall and greater fortune, leading to a peaceful life. In the end, they light ประทัด (bprà-thát), or "firecrackers," to drive away bad luck.
The third day is called "Travel Day," which is also Chinese New Year's Day. On this day, Chinese-Thai people dress beautifully in red, or สีแดง (sǐi-daaeng) and visit relatives to pay their respects. Another tradition on this day is to give a "red envelope" or New Year money to children as a symbol of good fortune and advancement in their career.
Chinese New Year in Bangkok, Thailand
While there are several places celebrating Trut Chin around Thailand, the Chinese New Year in Bangkok, Thailand, has one of the largest celebrations. Here, the Chinese and the Thais of Chinese descent celebrate it on Yaowarat Road, which is the largest Chinese community in Thailand.
Each year for the Chinese New Year celebration, Thailand closes this road and decorates it with thousands of red lanterns. There are many performances from China and traditional Chinese performances. There are also celebrations with firecrackers, the การเชิดสิงโต (gaan-chôoet-síng-dtoo), or "Lion Dance," the Dragon Dance, and acrobats. Shops and restaurants are opened for the public. It's a very interesting festival, indeed.
4. Ethnic Chinese Population in Thailand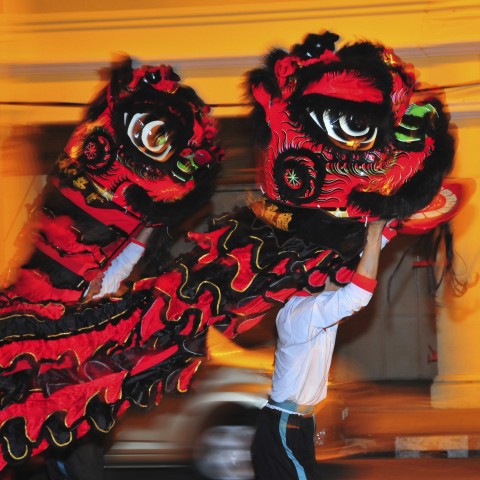 Do you know how many Thai Chinese people there are in Thailand?
In 2012, it was estimated that around 9.4 million ethnic Chinese in Thailand, which is around fourteen percent of the total population. Thailand is the country to which the most Chinese people have immigrated, and these people usually live together in groups in major cities.
5. Must-Know Vocabulary for the Thai Lunar New Year
Ready to review some of the Thai vocabulary words we covered in this article? Here are the essential vocabulary words you should know for the Chinese New Year in Thailand!
วันตรุษจีน (wan-dtrùt-jiin) — "Lunar New Year"
อั่งเปา (àng-bpao) — "red envelope"
ทอง (thaawng) — "gold"
ดวงจีน (duuang-jiin) — "Chinese astrology"
เยาวราช (yao-wá-râat) — "Chinatown"
บรรพบุรุษ (ban-phá-bù-rùt) — "ancestor"
ประทัด (bprà-thát) — "firecracker"
ไทยเชื้อสายจีน (thai-chúuea-săai-jiin) — "Thai-Chinese"
สวดมนต์ (sùuat-mon) — "pray"
ขนมเข่ง (khà-nǒm-khèng) — "nian gao"
การเชิดสิงโต (gaan-chôoet-síng-dtoo) — "Lion Dance"
To hear each of these vocabulary words pronounced, and to read them alongside relevant images, be sure to check out our Thai Lunar New Year vocabulary list! For more vocabulary-learning fun, watch the video below:
Final Thoughts
We hope you enjoyed learning about the Chinese New Year holiday in Thailand with us and gained some new insight into Thai culture. How do you celebrate the New Year in your country? Let us know in the comments!
If you're interested in learning more about the unique Thai culture and language, you may find the following pages useful:
Thai may seem like a complex language, but with ThaiPod101.com, learning can be fun and simple! With countless language- and culture-related lessons for beginners, intermediate learners, and more advanced students, there's something for everyone.
If you're serious about mastering the Thai language, create your free lifetime account today.
Happy Thai learning! 🙂