Teachers are valued in every country around the world, but few nations show teachers their due respect like Thailand does. This is reflected in Thai Teachers' Day, celebrated each year to encourage the humility of students before their teachers.
In this article, you'll learn all about Teachers' Day in Thailand, from its recent beginnings to how it's celebrated. Let's get started!
1. What is Teachers' Day?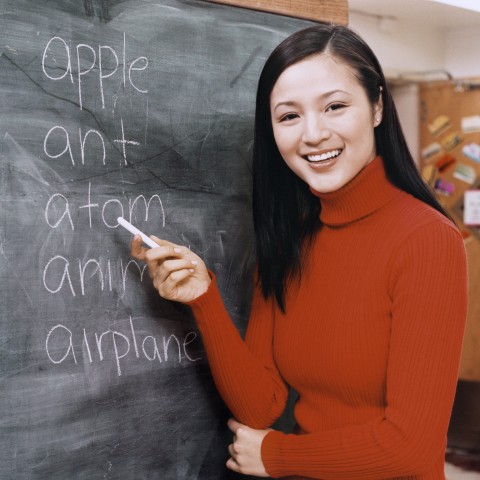 National Teachers' Day is a Thai holiday celebrated each year on January 16. On this day, students go out of their way to show their teachers ความเคารพ (khwaam khao-róp), or "respect."
It was General Phiboonsongkram who first suggested the creation of Teachers' Day in Thailand. He spoke on the topic with teachers, the mass media got involved in promoting the holiday's implementation, and the National Cabinet made it an official holiday in 1956. The first celebration took place the next year in 1957.
This holiday is rooted in the belief that teachers are some of the most valuable contributors to society, and as such, deserve to be recognized and appreciated for their devotion. This extends not only to school teachers, but to teachers in any field of life.
Thai people often associate the profession of teaching with that of the taxi-boat profession. The taxi-boat service was once a crucial element of Thai society because Thai people traveled largely by river in the past. Just as a taxi-boat driver takes passengers to their destination and goes back for more passengers, so do teachers bring students to their destinations and continue to do so for students over the years. Teachers are seen as a path to the future.
2. Teachers' Day Traditions and Celebrations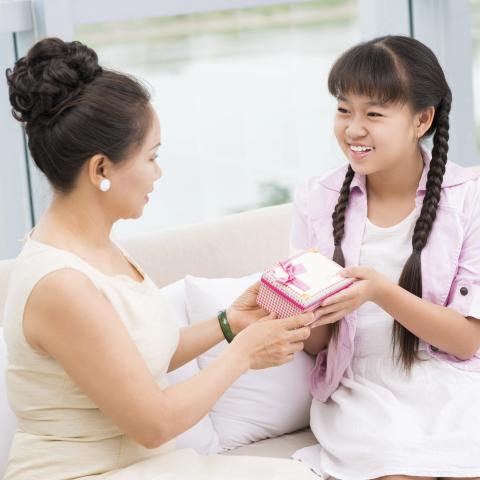 In Thailand, Teachers' Day celebrations begin the day before.
Every โรงเรียน (roong-riian), or "school," in the nation hosts special events honoring teachers. The first activity is for teachers and students to make merit by offering food to the monks. Afterward, students honor their teachers by bringing them a พานไหว้ครู (phaan wâai khruu), or "flower tray with candles and incense," and bowing at their feet. In addition, there are competitions to see which student can create the best Teachers' Day slogan; the winner receives a small scholarship.
In some high schools, students may give speeches on this day to reflect on the influence of teachers in their lives. Teachers themselves are encouraged to think back on their own teachers.
Teachers' Day celebrations in Thailand involve a lot of symbolism. There are four symbols that are particularly important:
ดอกเข็ม (dàawk khĕm), or "Ixora," flowers.

Ixora flowers have sharp petals, which represent a sharp mind.
Eggplant flowers.

Eggplant flowers grow downward, which represents the humility of students toward their teachers and their willingness to เรียน (riian), or "study."
Cynodon grass.

Cynodon grass grows easily, which represents the growth of students' knowledge.
Tok rice.

Tok rice is a white rice that has been roasted and popped, representing the ability of students to flourish and shine brightly with enough discipline.
Visit our 'Plants' Culture Class lesson to learn about five other plants that are common in Thailand.
3. The Wai Kru Ceremony
การศึกษา (gaan sùek-sǎa), or "education," is taken very seriously in Thailand, as is the art of teaching. So it should come as no surprise that there is another special day for teachers in Thailand: Wai Kru, or Teacher Appreciation Day. This ceremony takes place near the beginning of the Thai school year (normally mid-May), and involves students showing respect and humility toward their new teachers.
The most important activities for this day include saying a Buddhist prayer, reciting a chant, offering gifts to teachers, and engaging in special performances. Sometimes, the head teacher of a school will give a speech and present awards to certain students.
Wai Kru in Thailand is also performed outside of the formal education system. For example, it is popular in the arts.
4. Essential Vocabulary for Teachers' Day in Thailand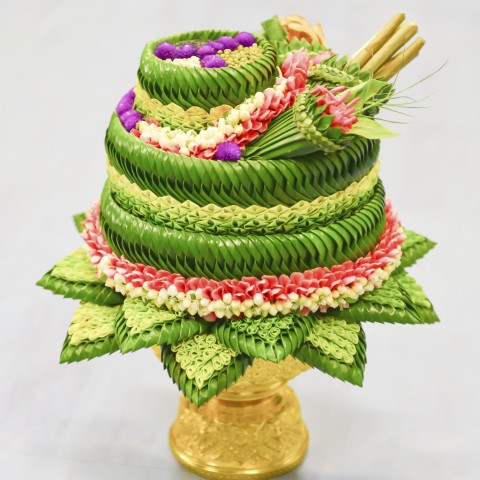 Now let's review some of the words from this article, plus a few more!
สอน (sǎawn) – "teach" [v]
โรงเรียน (roong-riian) – "school" [n]
การศึกษา (gaan sùek-sǎa) – "education" [n]
ครู (khrŭu) – "teacher" [n]
นักเรียน (nák-riian) – "student" [n]
เรียน (riian) – "study" [v]
กตัญญู (gà-dtan-yuu) – "grateful" [adj.]
ดอกเข็ม (dàawk khĕm) – "Ixora" [pr. n]
เรียนรู้ (riian rúu) – "learn" [v]
ความเคารพ (khwaam khao-róp) – "respect" [n]
พานไหว้ครู (phaan wâai khruu) – "flower tray with candles and incense" [n]
Remember that you can hear the pronunciation of each word on our Teachers' Day vocabulary list!
Final Thoughts
We hope you enjoyed learning about this popular Thai holiday with us, and that you're feeling inspired to keep studying. Is there a Teachers' Day celebration in your country? Or maybe a particular teacher you are กตัญญู (gà-dtan-yuu), or "grateful," to have had in your life? Let us know in the comments!
To learn even more about Thai culture and holidays, you can read the following blog posts from ThaiPod101.com:
And this is only a sample of what we have in store for you! Create your free lifetime account today to gain access to numerous learning resources, themed vocabulary lists, and fun audio and video lessons. We make learning Thai easy and enjoyable, so what are you waiting for?