It's likely no surprise to you that in Thailand, Buddha and Buddhism are held in high regard. Thus, the Buddhist holiday Magha Puja (also known as Makha Bucha or Makha Bucha Day) is celebrated each year in commemoration of Buddha's Ovadha Patimokha, or list of principles.
By learning about Makha Puja Day in Thailand, you're showing respect toward the country whose language you seek to learn and are, indeed, providing yourself with the context you need to better understand it.
Here at ThaiPod101.com, we seek to help you understand all you need to know about Thai culture. In this article, we'll be going more in depth on Magha Puja Day and hope you enjoy learning all of its little facets and traditions. Let's begin!
1. What is Magha Bucha Day?
Also called วันมาฆบูชา (wan maa-khá-buu-chaa) in Thai, Magha Bucha Day, or Magha Puja, is one of many Buddhist holidays. Even though it isn't as important as Vesak Day, it's still widely recognized. It was the day Buddha declared the core principles of his doctrine for all saints to distribute.
1- History of Makha Bucha and Buddha's Teachings
On Makha Bucha Day, four miracles occurred on the same day, as follows.
One: It was a full moon on the fifteenth day of the waxing moon in the third month. Two: 1,250 monks came together to pay respect to the Buddha without any prior appointment. Three: All of the monks who came were saints or พระอรหันต์ (phrá aaw-rá-hăn). Four: All the monks had been ordained by the Buddha.
Because there were many monks coming together at the same time, the Buddha took this as an opportunity to announce "Ovadha Patimokha" which outlined the core principles of Buddhism. He addressed the goals, principles, and practice of Buddhism in full.
To summarize, the core of this preaching is that the ultimate goal of Buddhism is nirvana or นิพพาน (níp-phaan), which is a state without passion. Principles which can lead to nirvana are to abstain from bad action, to do good, and to purify the mind.
Ways to practice these include not encroaching on others, not harming others, not saying bad things about other people, keeping one's behavior honorable, being reclusive, not annoying the community, learning to consume food appropriately, and persevering in practicing sound-mindedness.
As many monks who were all ordained by Buddha came to pay respect to the Buddha without any appointment on this day, this is regarded as a gesture of gratitude. As a result, the government also designated this day as one of gratitude.
Later, we'll discuss how these teachings are implemented and celebrated on Magha Puja Day.
2. When is Magha Puja?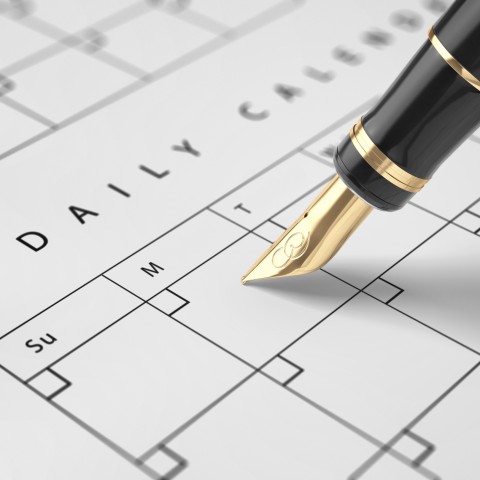 Magha Bucha is celebrated in Thailand during the third lunar month, on the day of its full moon. This date varies by year on the Gregorian calendar, but for your convenience we've provided a list of this holiday's date for the next ten years.
2019: February 19
2020: February 8
2021: February 26
2022: February 16
2023: February 5
2024: February 23
2025: February 11
2026: February 1
2027: February 20
2028: February 9
3. How is Magha Puja Day Celebrated?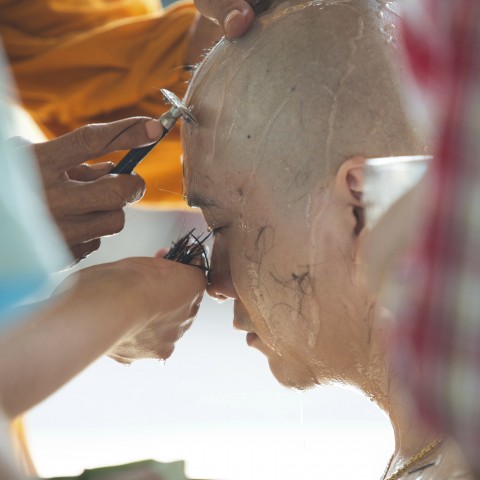 Buddhist practices on this day include offering food to monks in the morning, preparing food—either sweet or savory—for temples at lunchtime, and listening to preaching in the afternoon. The preaching or คำสอน (kham sǎawn) is to remind people of the way to live and to enter nirvana.
At night, all will gather and bring flowers and candles to the temple. They will walk around the temple with candles in their hands along with the monks; they walk in a clockwise fashion. While walking, people will remind themselves of the Buddha, his teachings, and the monks. When three rounds of walking are completed, candles and flowers are put on the altar, and the ceremony or พิธีกรรม (phí-thii gam) ends.
4. Additional Information
In Thailand, a man who wishes to ordain has to be at least twenty years old. If he is younger, he can only be ordained as a novice. Novices have to observe ten religious precepts, while monks need to observe 227 precepts. If a monk behaves inappropriately and is forced to leave the monkhood, he cannot ordain again. However, a novice can be re-ordained unless he's guilty of serious misconduct.
5. Must-know Vocab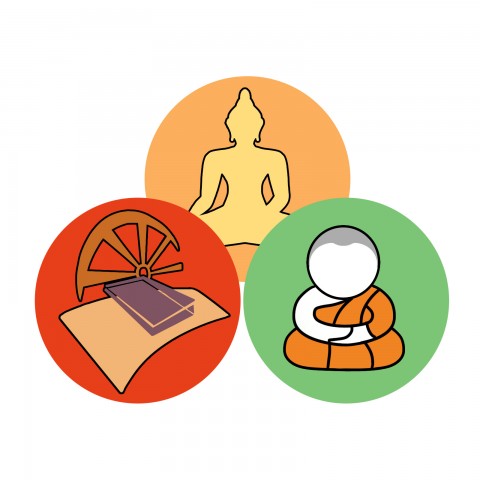 Here's some useful Thai vocabulary you should know to celebrate this holiday and better understand the Thai culture.
วันมาฆบูชา (wan-maa-khá-buu-chaa) — "Magha Puja Day"
บรรลุ (ban-lú) — "achieve"
อุปสมบท (ùp-bpà-sǒm-bòt) — "upasampada"
รัตนตรัย (rát-dtà-ná-dtrai) — "three jewels"
พระสงฆ์ (phrá-sǒng) — "sangha"
เจดีย์ (jee-dii) — "pagoda"
ฟังเทศน์ (fang-thêet) — "listen to a sermon"
ชุมนุม (chum-num) — "gather together"
ตรัสรู้ (dtràt-sà-rúu) — "enlightenment in Buddhism"
พระพุทธเจ้า (phrá-phút-thá-jâo) — "buddhahood"
นัดหมาย (nát-mǎai) — "appointment"
If you want to hear the each word pronounced, visit our Magha Puja Day vocabulary list. Here, you'll find an audio alongside each word with its pronunciation.
Conclusion
Now you know more about Magha Puja in Thailand. What do you think of this Buddhist holiday and the teachings it reveres? Is there a similar holiday in your own country? Let us know in the comments!
To learn even more about Thai culture and its language, visit us at ThaiPod101.com. We offer an array of insightful blog posts, free vocabulary lists, and even an online community where you can discuss lessons with fellow Thai students. Also be sure to download our MyTeacher app if you want to take advantage of a one-on-one learning experience with your very own personal Thai teacher!
Until next time, we hope you'll continue practicing and study hard! At ThaiPod101.com, we hope to make this learning experience both fun and efficient. With enough effort and motivation, you can master the Thai language before you know it!